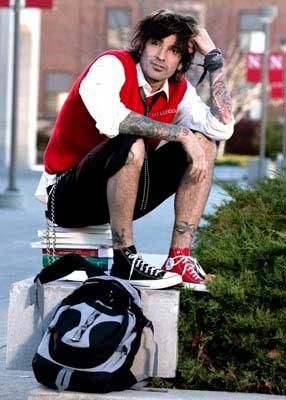 Tommy Lee just announced that he would be adding a children's collection to his fashion label, People's Liberation for Tommy Lee.
At a recent appearance at Bloomingdale's in San Francisco, Tommy Lee said that he was excited to get into children's clothing, and that he hoped a complete women's line would be just around the corner.
Would you want Tommy Lee dressing your kids?