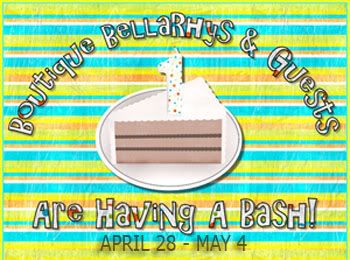 As a tribute to our one year together as a childrens clothing and accessory design group, we're throwing a BASH!!!! We've invited some of our closest designer friends to join us in our celebration. We will be designing some super awesome "Party Wear" and launching on April 28 through May 4.
Let me introduce you to our Invited GuestsPlease click on their eBay id's to view all of their wonderful designs!
A HUGE THANK YOU to all of our Invited BASH Guests from the Girls of BellaRhys!